Every April, it's amazing to see romancelandia rally around families living with Autism. A few years ago, authors Ginger Scott and Kennedy Ryan launched LIFT 4 Autism, the charitable initiative raising funds for ASD families during Autism Awareness/Acceptance Month.
With 1 in every 59 children diagnosed, Autism is now the fastest growing and most common disability in the US. Many of the therapies and services those living with Autism require are not covered by insurance. It can be an expensive and difficult diagnosis to navigate. We are once again partnering with Kulture City, an amazing national organization doing incredible things for ASD families. Discover more about their programs at kulturecity.org.
HOW WILL WE RAISE FUNDS?
Online Auction, featuring many of your favorite romance authors!
Browse all the amazing items up for bid here:
charityauction.bid/lift4autism
(Must register to bid)
The auction is open for browsing, and BIDDING opens Monday, April 22 and will close Friday, April 26.

If you would like to donate book-ish items for auction, you still can using this link:
http://bit.ly/LiFTDonation2019
* If you want to donate gift cards to the auction, please consider donating the amount of the gift card here instead. Thank you!


Make a financial donation directly to Kulture City through the LIFT Campaign.
DONATE: https://bit.ly/2JLKLuP


Buy LIFT Wear (T-shirts, totes, mugs, etc…) All proceeds to Kulture City.
https://teespring.com/stores/lift4autism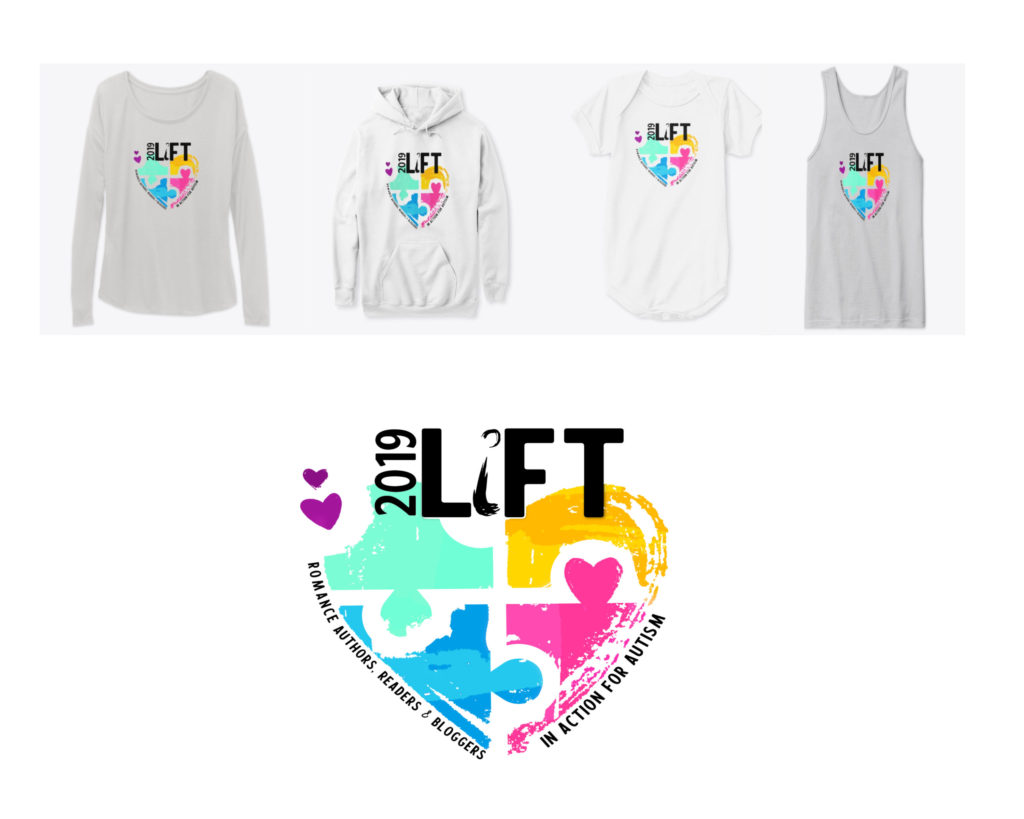 Questions?
Contact us at [email protected] with questions.

Don't miss a thing!
*Subscribe to the LIFT mailing list at lift4autism.com.

*Join the LIFT Facebook group:
https://www.facebook.com/groups/1705524696326889/
*Follow us on Instagram:
https://www.instagram.com/lift4autism/
*Follow us on Twitter: