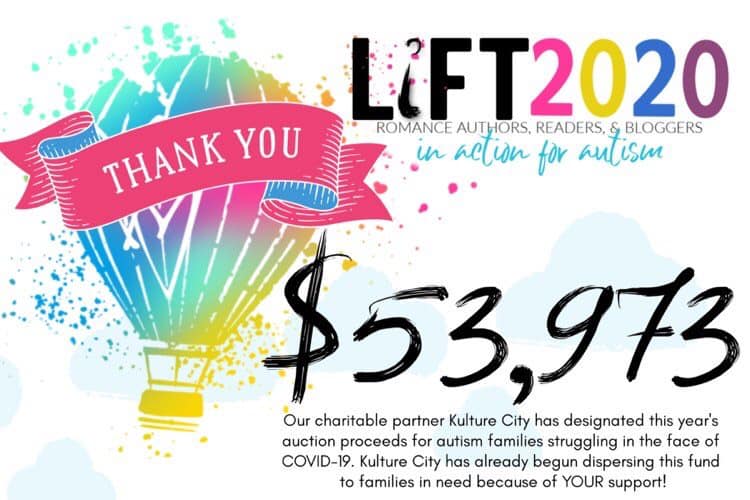 We started this auction in 2015, and have watched its impact grow and spread over the years. We love seeing the romance reading community rally around autism families and individuals on the spectrum.
As you may know, all of this year's proceeds go directly to KultureCity, our charitable partner. They are directing all monies raised to autism families needing financial assistance during the COVID Pandemic. They have already distributed $23,000 of this total raised to autism families because the need is so high, the demand so great. We are honored to be a small part of this amazing effort and we thank YOU for partnering with us to serve them.
See you next year!!!