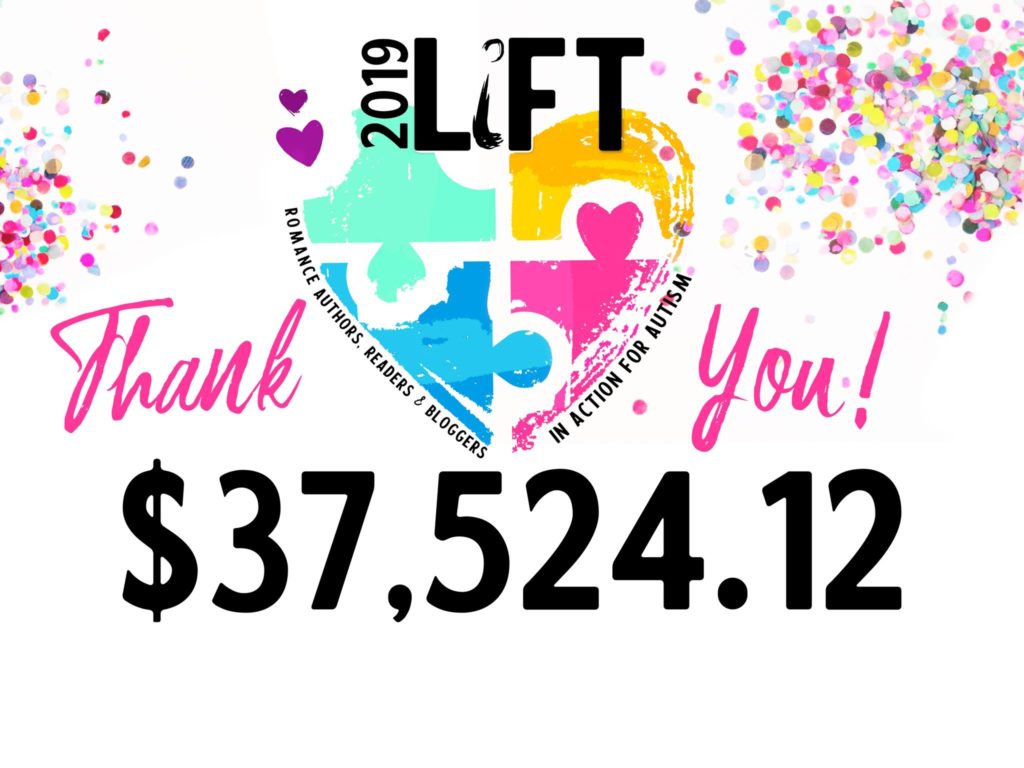 Our minds are blown by what YOU did this year for autism families! Our auction total last year was $27,028.53. YOU – every person who donated auction items, every person who bid, every person who bought merchandise through our teespring campaign, every person who made a cash donation – YOU raised $10,000 MORE this year than last. And it ALL goes to KultureCity's incredible programs serving the autism community!
Thank you to everyone involved, and a special thank you to Melissa Panio-Petersen for coordinating so many details and keeping our team on track. To TeriLyn Reviews and Ann R. Jones for maintaining our docket and follow up. To Sarah Ferguson for managing the LIFT Blogger Blitz. We, Ginger Scott and Kennedy Ryan, are inexpressibly grateful for how the romance community rallied around autism families this year!
If you didn't get the chance to LIFT and still want to, we'll leave the teespring campaign open just a little longer: teespring.com/stores/lift4autism
Thank you for LIFT-ing with us!